(This will open a player in a new window.)
This Week At The Classical Station
by Rob Kennedy
Tuesday, March 26, 2019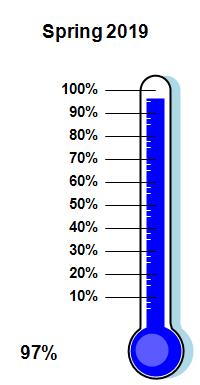 You didn't get a chance to make a pledge? It's not too late! Join our growing family of supporters: you can pledge securely right here, call 800-556-5178 anytime, or you can mail your check to us at The Classical Station, Post Office Box 828, Wake Forest, NC 27588.

In any case, please feel free to select a Thank You Gift! We value your support, and we want to show our appreciation. Please feel free to choose a gift. If you mail a check, please put a short note in your letter and let us know what gift you would like to have.

And please remember, your generosity allows us to maintain our unmatched quality presentation of Great Classical Music 24 hours a day. Thank you so much for your support.
On March 26 we observe the birthdays of South Korean violinist Kyung Wha Chung (1948-) and French conductor and composer Pierre Boulez (1925-2016). Besides being well-regarded for her recital performances and recordings, Ms. Chung has been on the faculty of The Julliard School since 2007. Pierre Louis Joseph Boulez was a champion of the music of the first half of the 20th-century. He also was in demand as a conductor with stints at the BBC Symphony and the New York Philharmonic.
Photos: Wikipedia.org
---
Monday, March 25, 2019
This week Monday Night at the Symphony features the Chicago Symphony Orchestra. On the program is music of Béla Bartók, Richard Strauss, Ernst von Dohnanyi and Peter Tchaikovsky in performances led by Fritz Reiner, Claudio Abbado, Sir Georg Solti and Daniel Barenboim.
You can enjoy the concert beginning at 8 p.m. on 89.7 FM in Central North Carolina and streaming everywhere online and on our apps.
Photo: Wikipedia.org
On March 25 we observe the birthdays of Italian conductor Arturo Toscanini (1867-1957), Hungarian composer Béla Viktor János Bartók (1881-1945) and Czech conductor Zdeněk Košler (1928-1995). Arguably one of the greatest conductors of the 20th-century, Maestro Toscanini was well-known for his work with the orchestra created especially for him, the NBC Symphony. What do Ralph Vaughan WIlliams and Béla Bartók have in common? Their love of folk music. Bartók was one of the first ethnomusicologists. Active in the latter half of the 20th-century, Maestro Košler was well-known for his opera performances.
Photos: Wikipedia.org
---
---
| | |
| --- | --- |
| | |
| Ever wonder what your favorite voice looks like? That's Sherman Wallace, host of our overnight program Sleepers Awake above. More about our announcers at Meet The Announcer. | Members of The Classical Station receive Quarter Notes which is chock full of information about our programming. |
| | |
| Sign up for Crescendo, our Monthly eNewsletter! | |
---